I'm not blogging that much, am I? Now why is that? Could it be that I've given up on this idea already? Have I realized that this is beyond me? Alas, no. I'm still working on this monster of an idea. In fact I'm working so hard (when I have the time) that blogging isn't a priority at all.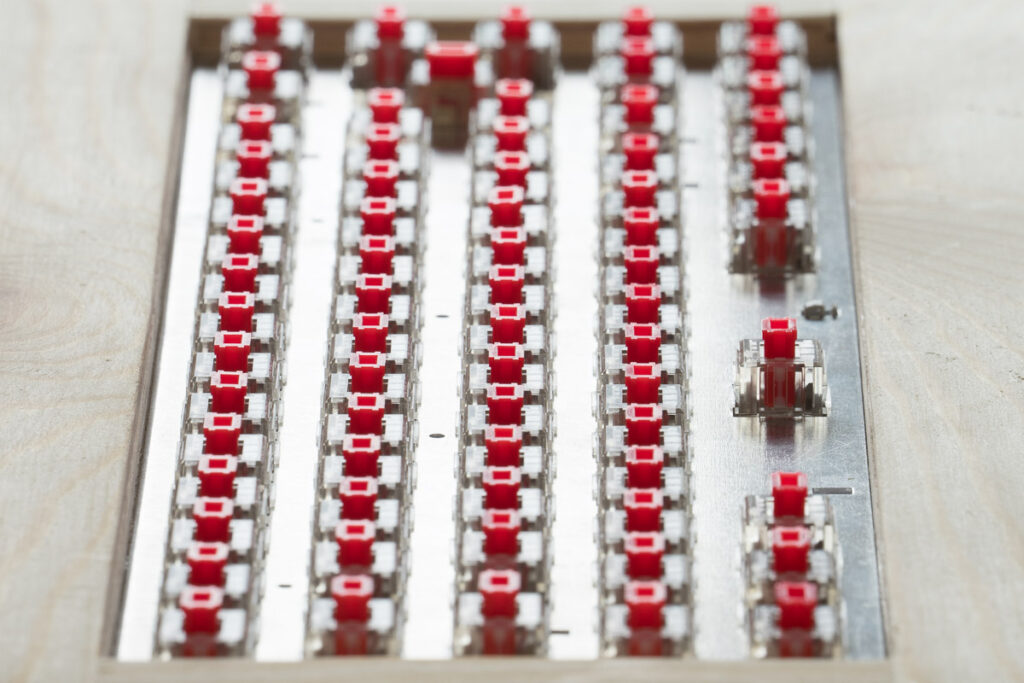 I'm doing this on my (limited) spare time. This is not, I repeat not, a full time pursuit. Even if it should be. Hence the lack of updates
So what am I doing? I'm working three parallel lines; case design, pcb design and prototyping. And even though things are going well, it's hard to focus enough on any one thing at a time. Everything depends on everything else. If I change the pcb, I need to change the case; the plate, mounting holes. The works.
My focus right now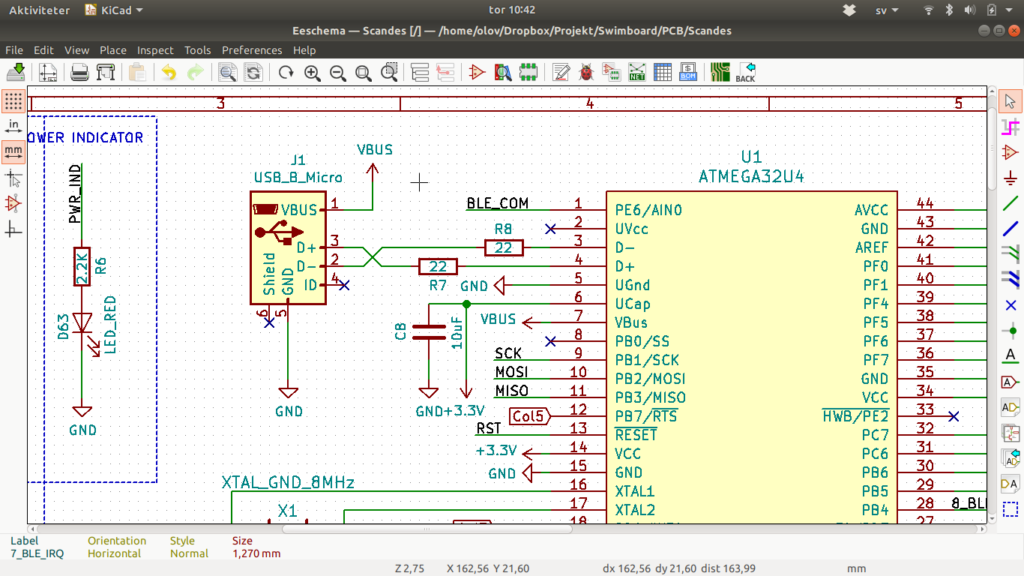 I'm trying to create a perfect circuit board. It needs to do everything I want it to do, obviously. It needs to be compatible with the QMK firmware. And I want it to be modular, so I can use the same basic design for several keyboard sizes. I'm still working mainly on the 65% layout. Figuring as this is the largest I'll go to begin with, I should make it first because omitting a few columns later on won't be as difficult as adding a couple.
And then there's prototyping showing me what doesn't work. And a few things that do. And so I go back to changing the pcb.
What I've learned
I've realized that the basis of a good design is the circuit board. I can fit it into any design, in fact I'm retrofitting it to match existing cases, but it's so much better to base the case design on the pcb.
The design process is a back and forth.
Every iteration of any component makes this a better keyboard. It's the Endgame I'm after.
I'll get back to you soon. Hopefully with something a bit more tangible.