Summer is coming to an end, and while I'm free for a few more weeks, my wife is now working. I take care of the home and the children. That cuts my time for this project even shorter than before. During the best time for working with all of this, my soldering iron broke down. I was hoping to be able to show you a working keyboard by fall, but that's just not going to happen.
The Endgame keyboard
You know some of what I'm trying to achieve here. I'm trying to make a great mechanical keyboard. I'm trying to make it ISO friendly, and I'm looking to stock up on keycaps for the Nordic countries (and maybe other layouts that are pretty compatible).
I want sturdy, durable keyboards that can be used for a very long time. The last keyboard you'll buy. The endgame. I'll mostly cater to typists and enthusiasts but it's also going to be a great gaming keyboard too, if you like the layouts. I'm trying to make 60 and 65% keyboards for starters.
Switch plate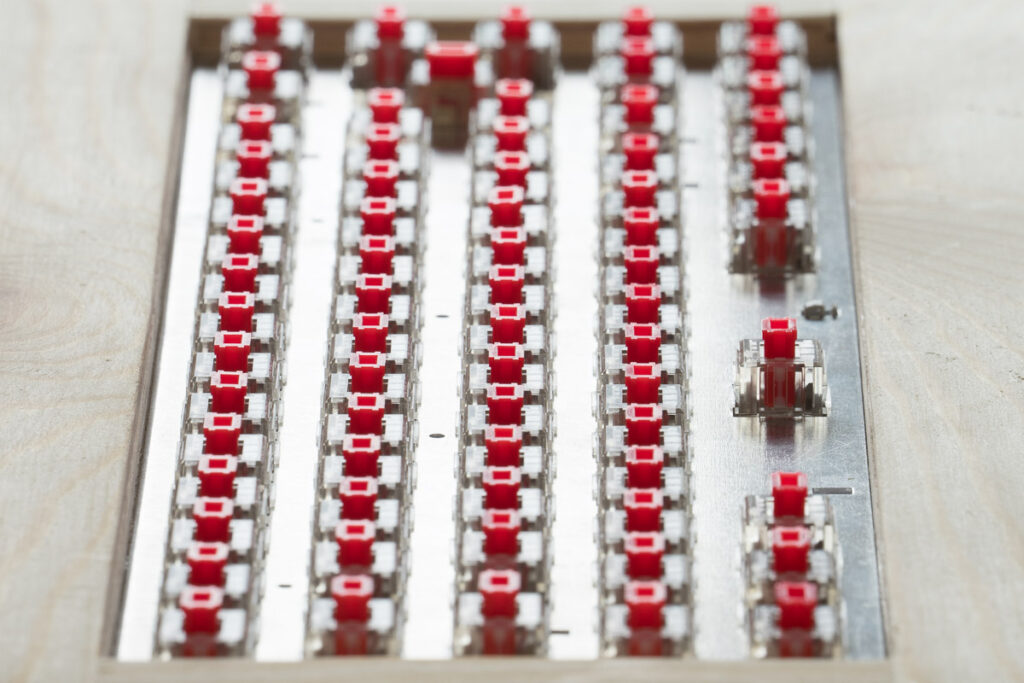 The plate was necessary since I want to make vintage Alps switches an option, along with Matias off course. It's a bit niche so if you want it you'd have to make it. But that goes for MX switches too. So the idea is to make plates readily available. They'll be perfect for hand soldering.
I also want the plate ISO compatible, without the holes seen in multi-compatible plates. I want my plate to be closed up. That makes it more resistant to spills and dust, and nicer looking. If I'll ever make ANSI plates, those will be closed up too. In line with being the endgame, you'd have to make a final call on MX or Alps, ISO or ANSI. Plates are single purpose.
They're also relatively easy. I've found a supplier and should be able to get plates of any design within six weeks or so, after order.
PCB
Making circuit boards was not in the original plan, and it's been the slowest part of the project. It's just that I can't find a really good PCB with Bluetooth capabilities. I want my keyboard to be portable, and be able to type into a pad or mobile phone when I'm travelling. So, I've made the PCB but haven't soldered the components to it yet. Not to mention testing and programming.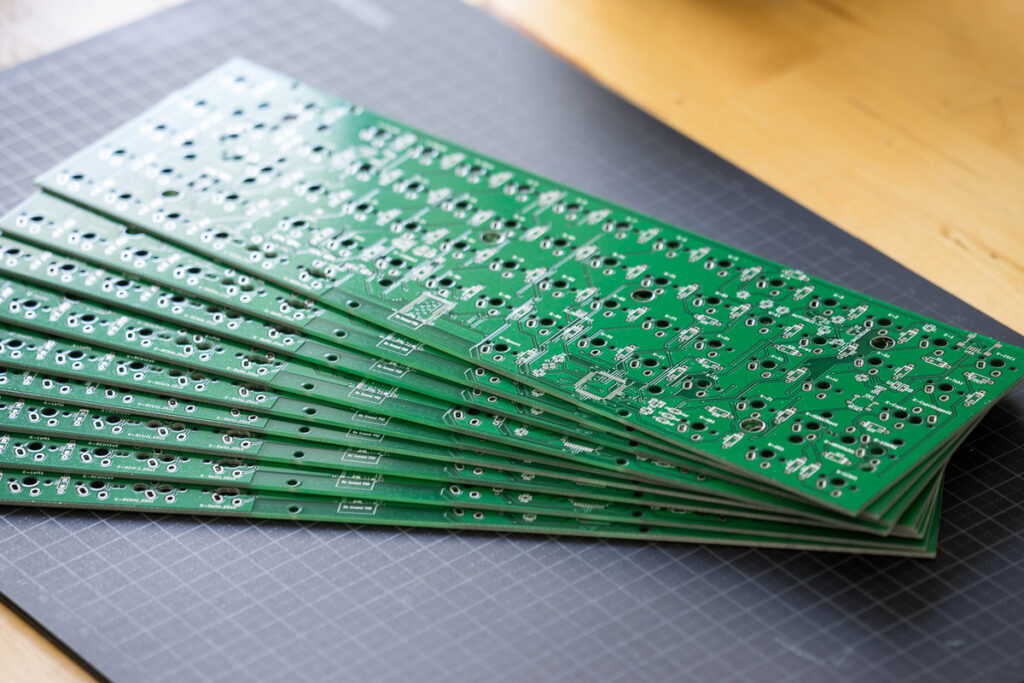 The circuit board should be easy to fit into most kits. It will be compatible with both ISO and ANSI and should fit into other popular cases. You could build or rebuild your keyboard with these, only consider there'll be batteries to fit into the case.
Nowadays it's really easy to make a custom PCB using software and prototype firms. But it takes a lot of time (for me). It's the rabbit hole I should have stayed out of.
The quickest product out the door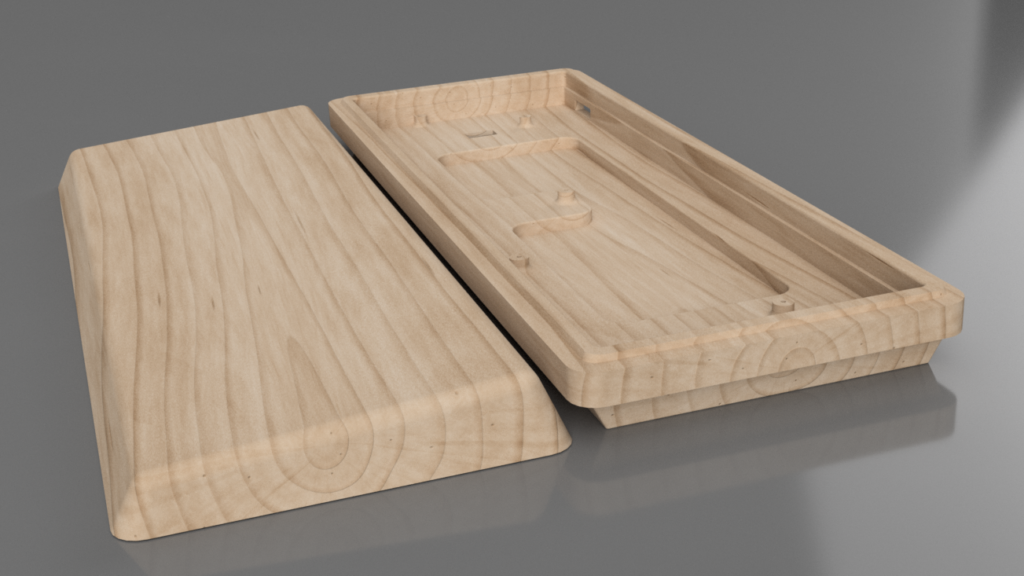 The case was the first part of this idea. And which would be the most fun to make. So I designed a case. It has versions for 60 and 65% keyboards, as well as the Preonic. Within hours I could make the models fit other sizes to. And something needs to come out of this project right now. The case is the nicest part of all this, and the thing that I can sell on it's own. I've limited myself to making a 60% case for now, and it's almost ready to go.
This is not the final design, but I think it's pretty close. What do you guys think?