We have a problem.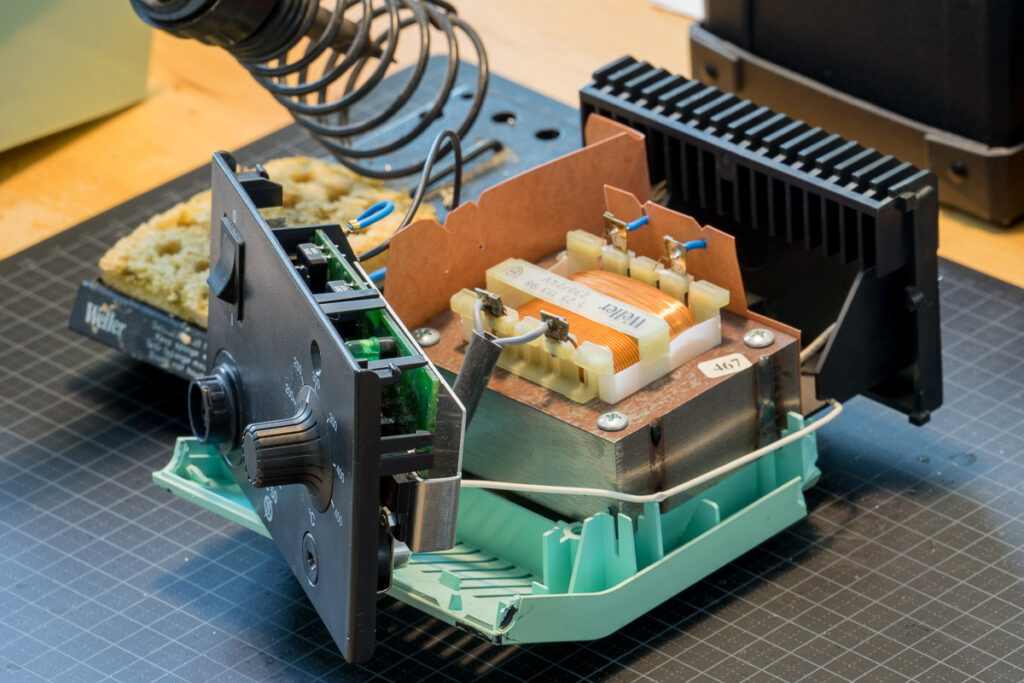 My soldering station decided it had had enough and went to the fjords. It's an ex station. And that's gonna set me back for quite a bit while I try to find a new one.
Or, a new Weller is out of the question, they're pretty expensive. It needs to be replaced, let's settle on that. I've already started looking at used ones on e-bay, and Swedish equivalents (to save on shipping). One or two candidates so far, but I want something that'll work for a long time.
I noticed a couple of days ago it didn't hold a persistent temperature, causing me to break two of my PCB:s. The prototype boards are dirt cheap, and tracks and pads came loose when I tried to de-solder mistakes that was caused by the faulty iron to begin with.
My preference
Weller makes excellent stations, and soldering irons. I really want another of those. The one I've been using is old, it's been out of use for a long time, and suddenly I use it more than I ever have. So, something was bound to happen. Too bad it had to happen when I have the most time to work, and when most of Sweden is shut down for vacations, making it hard to find that replacement station.
Therefore, in order to get back to soldering as quickly as possible I'll get a temporary replacement. A really cheap one. But, who knows, maybe it'll last me years? You get what you pay for, but sometimes you're lucky. I once paid $5 for a densitometer, working order and a really cool wooden box.
Lessons
Redundency
Things break down. They could probably be lost too, or stolen.