The boards came in the mail yesterday, and I haven't had the time to solder one up, let alone test one. This post is just to keep you guys updated. I'm eager to build one, so I hope to get back to you soon.
Handy computers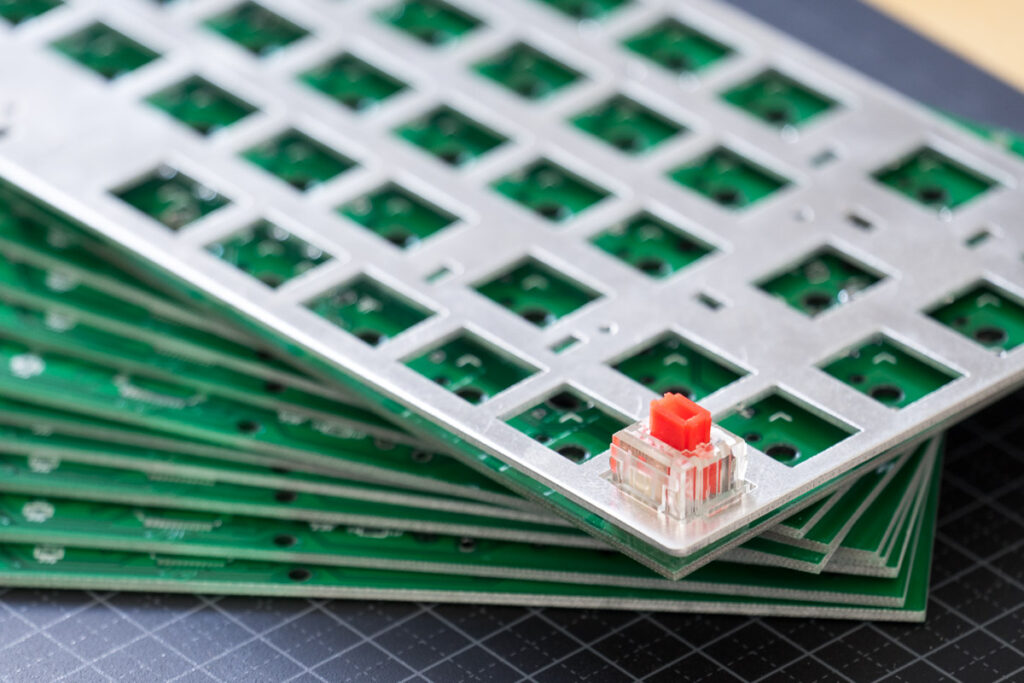 Computers can make anything nowadays. Photo editing, CAD, 3D rendering, CNC-milling, 3D-printing and much more. I used KiCad to design a circuit board, and it was no trouble at all. I just made a schematic, drew in where tracks should go, where components will be and sent it off to be made for me. A lot easier than wiring the keyboard myself. And probably just as cheap, definitely cheaper if you account for time.
That said, I do want to finish my hand soldered keyboard, just to have made one once. And maybe I should do a couple, to be able to give an informed opinion.
I will be soldering a bit for this to work too. More than 80 components per board, not counting switches. With a prototype series of ten, that makes about 800 components. I guess I will practise my soldering.
What I've learned
Put all the holes in before you do any tracking. Holes swallow tracks.
Try to put all components in place before you do any tracking. In our case, key layout rules above anything else.
Try to finish the schematic before you draw your PCB. Adding components and connections after the fact is a hassle we don't need.
There is no mystery to making circuit boards. It's just electronics in a handy form. Remember the basics.
Computers can really do anything. Let them do the pick and placement of your surface mount components too if you can.