Okay, so that was more difficult than it should've been. I've changed my web host. And for one reason only: my last host couldn't provide a working SSL certificate. Now, I hope you all have a green padlock by the URL. SSL is an encryption that makes it possible for my page to send and receive encrypted data. Pretty important if one wishes to send passwords or other sensitive stuff.
I haven't given this site a lot of thought before. I just want to publish the steps I'm taking. But it needs to be a nice reading experience. At the very least it shouldn't throw errors. As the project progresses the web pages will be better and better too. I didn't have a good foundation for that, but now I think I do.
Overall the build log will need some more attention. Contact forms and other stuff is in the pipeline. Until then you're more than welcome to leave comments below.
Meanwhile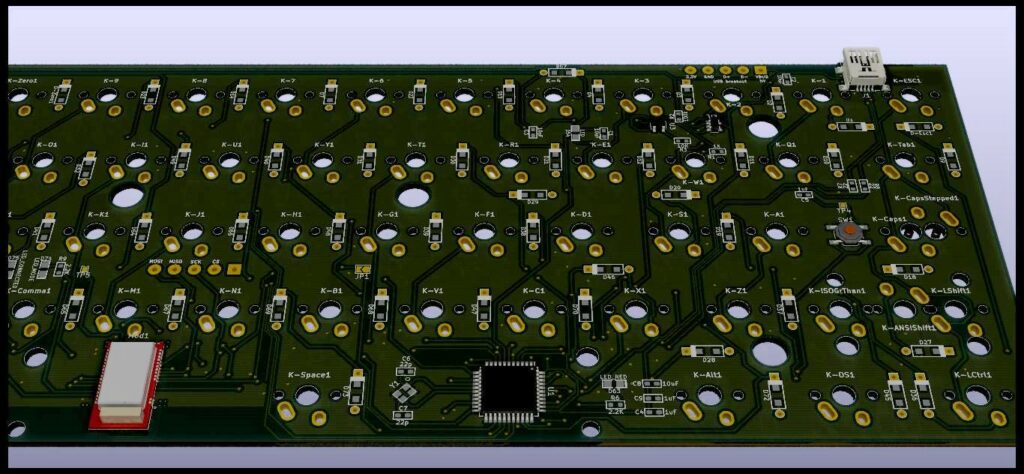 During the downtime I've finished the first revision of the 65% circuit board. It's been ordered from a manufacturer and should be in the mail any day now. More on that in a later post.
Overall, ideas are coming to fruition, giving birth to other ideas. The greatest challenge is still to maintain focus. It's so easy to start the next step before you've finished the present one. And it might be as difficult to decide what the best next step is. I should make a more formal plan, but feel that planning could be a waste of valuable project time.