I'm still waiting for the switch plates I've ordered, but a few interesting things arrived the other day. Something new, and something old.
Zealios switches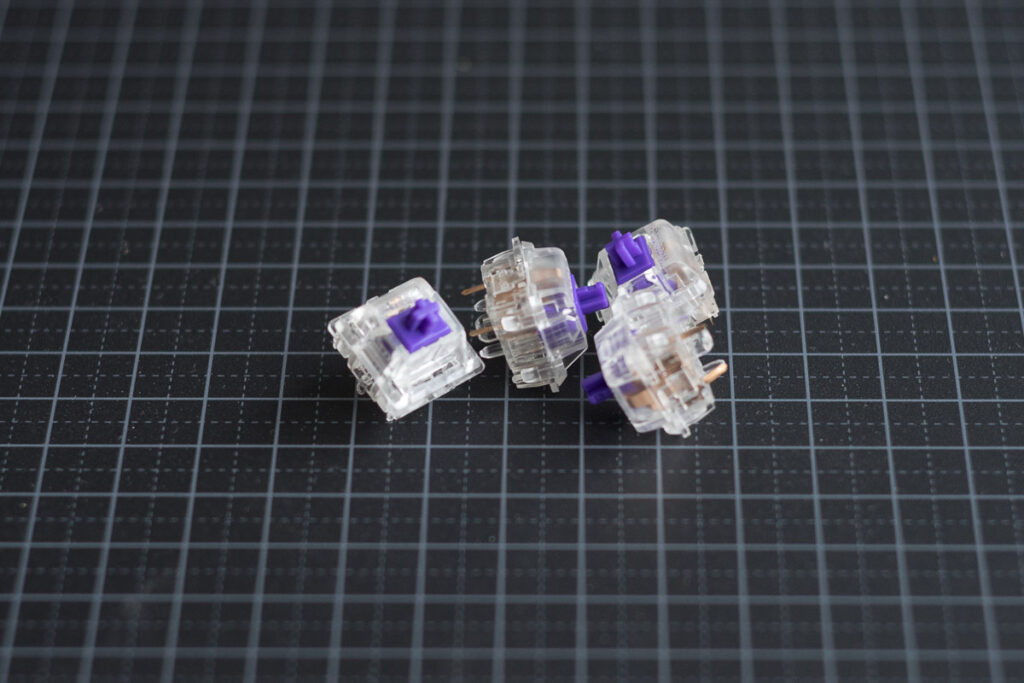 Let's start with the new. I got a bag full of Zealios switches. These are tactile switches, made to high specs. Smooth, and with a nice tactile bump, without much pre-travel. So far I've only tested one on a switch tester, and I can't wait to put them on a complete board and start typing on them.
I originally thought of using them on one of the prototypes, but maybe they're too nice (and too expensive) to be used like that. Also, they're PCB mount, so maybe I should wait until I've started prototyping those?
Leading Edge DC-2014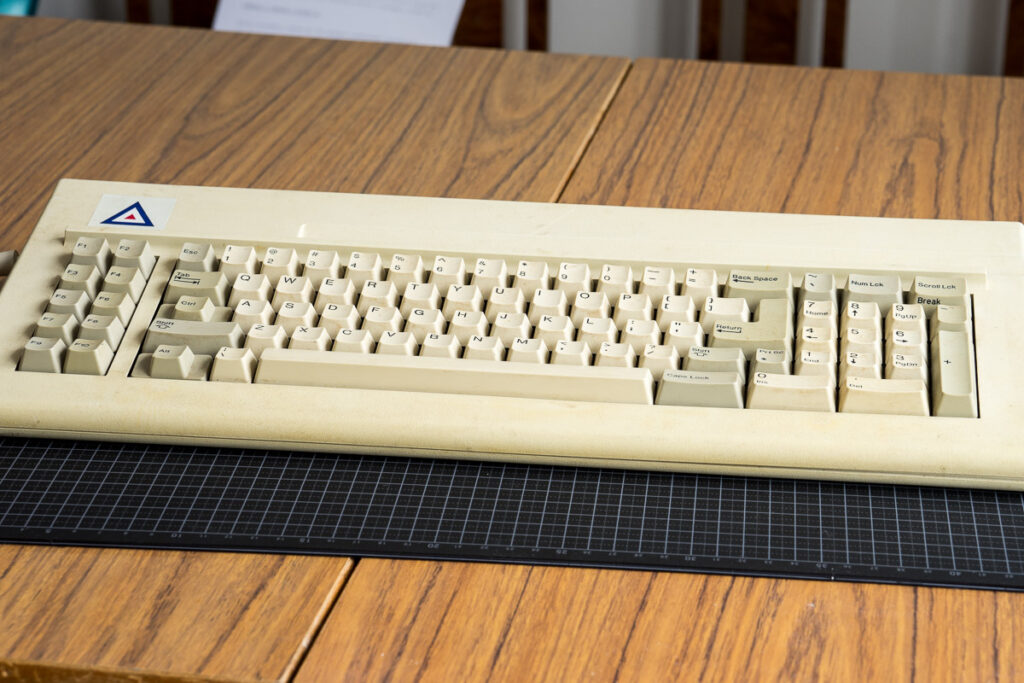 This is the old, old stuff. A keyboard so old it has gone all vanilla brown. Not in very good nick, difficult to connect to a modern computer, unusual key layout. And rather expensive… So why?
The switches are Alps SKCM blue. A clicky switch refered to by some as simply the best switch ever. And boy are they nice. However, I've hardly used them at all yet, so I'll have to reserve judgement.
Just a word of warning. If you're looking for Alps switches, try to get as clean a specimen as possible. Some of these were rather scratchy. I hope I can mend them by opening them up and giving them a gust of compressed air. We'll see.